ORSY®mat DR - the drawer-based vending machine
The drawer-based vending machine is an economical and reliable solution for starting out in the world of automated tool dispensing. The system is suitable for storing, provisioning and dispensing tools, maintenance materials, measuring and testing equipment, and other high-quality items.
Now you can make your materials management even more productive.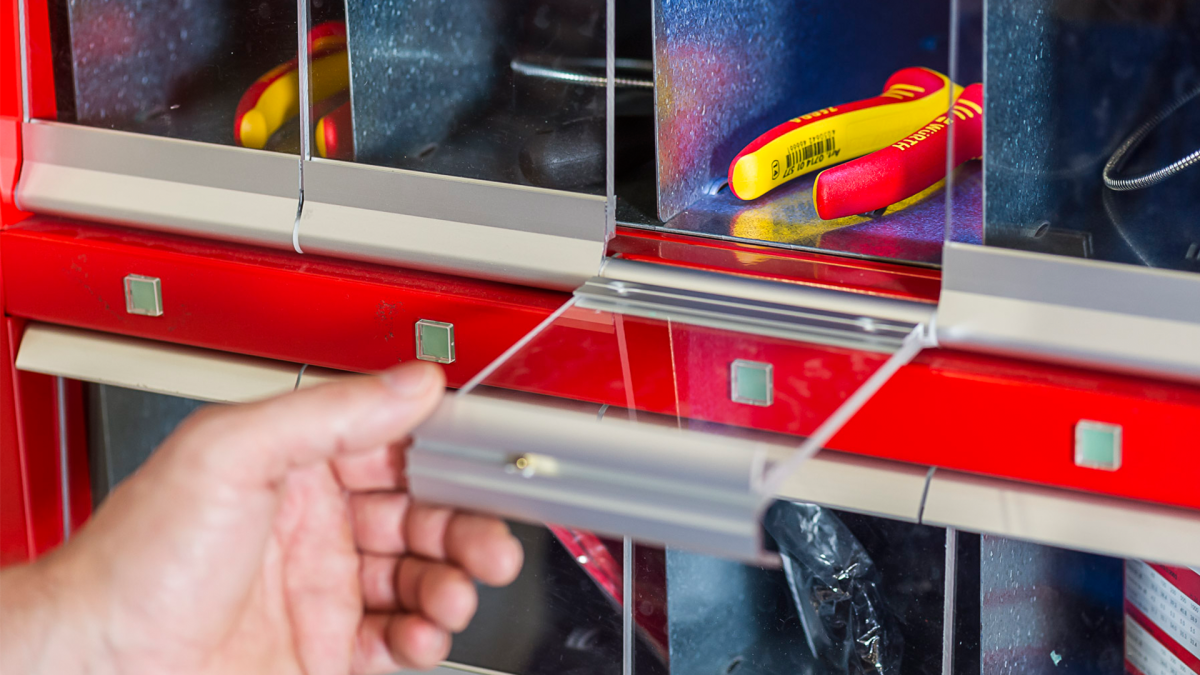 Take advantage of the benefits of fully automated ordering:
Can be combined with ORSY®mat FP and HX
Avoid long searches for the right tool
Reduce tool stock levels and excess inventories, and eliminate unnecessary duplicates
Short supply routes
All drawers locked and unlocked electronically, sensor-controlled
Simple, user-friendly operation
​ ​